Subscribe to newsletter:
NEWS
•

Printable art-postcards now available at peterwhiterose.com
Click on Shop

•

Send world-unique free ART-e-CARDS to your friends and relatives. Multimedia e-cards with music, poetry and paintings from Peter Whiterose.

•

Latest Artwork


•

Find Peter Whiterose at
•

Latest Visitors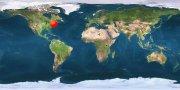 •

FREE PRINT CARDS ($10 value) now just for subscribing to my newsletter!
Fill in your email on the left. Info about the cards here
Watch official video clip on YouTube
New single "See You In Heaven" by Peter Whiterose
This instrumental slow rock guitar song, mixed by Grammy Award winning producer Khaliq Glover (Christina Aguilera, Justin Timberlake, Prince, ...) in Los Angeles, is about another dimension and life after this world.
Most instruments played by Peter Whiterose.
Violin by Ananta (Gotan Project, La Sieste Du Dromadaire)
Flute by Satya.


I am a multi skilled artist, who creates metarealism paintings and music in my own style. A synergy of my audio and visual artwork is now offered to the public by the exclusive e-card system on this website. Tell your friends all over the world about these FREE ecards, which you cannot compare to any other greeting cards.
Or you can download high quality Art postcard files here in my shop, for printing on photopaper. Pay once, print forever. Check out the free sample download.
My philosophical and spiritual inspiration is always shining through these original artworks. This is my official homepage.
By Peter Whiterose








All copyrights by Peter Whiterose 2002- .© Copying of pictures and/or music files or use for any purpose without written permission is strictly prohibited, unless clearly mentioned on this website. All works of Peter Whiterose are registered and protected by international copyright laws. Thanks for your respect for the work.